The Hitman's Wife's Bodyguard is an upcoming American movie, directed by Patrick Hughes. This action-comedy movie is based on Tom O'Connar's Characters. This movie is the second part of The Hitman's Bodyguard. The movie was released on Aug 18, 2017. Its box office collection is around $180.6 million.
RELEASE DATE AND TRAILER FOR 'THE HITMAN'S WIFE'S BODYGUARD'
After the grand success of the first part of the movie, The Hitman's Bodyguard, the makers officially announced the sequel of the movie in May 2018. The production of the movie was started on March 2, 2019, in Europe. Earlier, the movie was all set to hit the theatres on Aug 28, 2020, but due to Global Pandemic CoronaVirus, the makers have decided to release it on Aug 20, 2021.
Though the makers haven't dropped an official trailer or teaser for The Hitman's Wife's Bodyguard on Youtube.
EXPECTED STORYLINE FOR 'THE HITMAN'S WIFE'S BODYGUARD'
Though we have no trailer or teaser and details about the script, so it's hard to predict the plot of the upcoming sequel, The Hitman's Wife's Bodyguard. We can expect the plot where The Hitman's Bodyguard ended.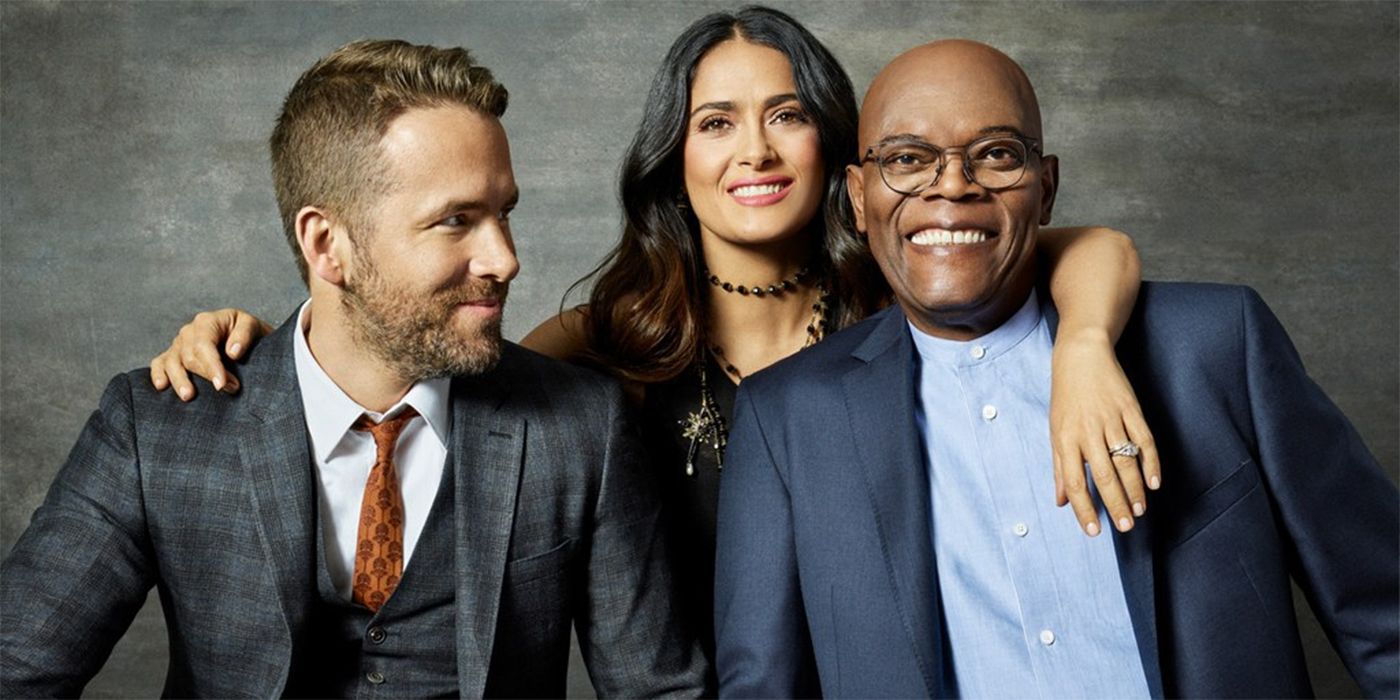 Four years later, Hitman's bodyguard, Micheal Bryce carries on his friendship with Darius. They began with a new adventure or can say the task to protect Darius's wife, Sonia from new threats.
CRITIC RESPONSE OF THE FIRST PART 'THE HITMAN'S BODYGUARD'
The first part, The Hitman's Bodyguard is 43% fresh on Rotten Tomatoes with 221 reviews. On the other hand, its IMDb ratings are 6.9/10 with around 181,951 votes.
CAST FOR 'THE HITMAN'S WIFE'S BODYGUARD'
Ryan Reynolds will be seen as Michael Bryce
Bartol Grozdek will be seen as young Michael Bryce
Samuel L. Jackson will be seen as Darius Kincaid
Salma Hayek will be seen as Sonia Kincaid
Frank Grillo
Antonio Banderas
Morgan Freeman
Richard E. Grant will be seen as Mr. Seifert
Tom Hopper will be seen as Magnusson
Kristofer Kamiyasu will be seen as Zento
Gabriella wright will be seen as Veronika
Stay connected with us for the official trailer or teaser of The Hitman's Wife's Bodyguard.