Osmosis is a French Sci-fic internet series. This Netflix original series is directed by Audrey Fouché. This series has one season with eight episodes. This series was released on March 29, 2019. The official trailer for Osmosis Season 1 was released on Feb 28, 2019. The first two episodes of this series were premiered at Series Mania International Festival in Lille, France on March 24, 2019.
IS SEASON 2 OF 'OSMOSIS' RENEWED OR CANCELLED??
Recently, we got some rumours on the internet that maybe makers are planning to return with season two of the series. Though Netflix cancelled the second season of the series, they officially announced this on Jan 17, 2020. Till now we have no updates which confirm the renewal of the second season.
Stay connected for all the latest updates related to Osmosis season 2.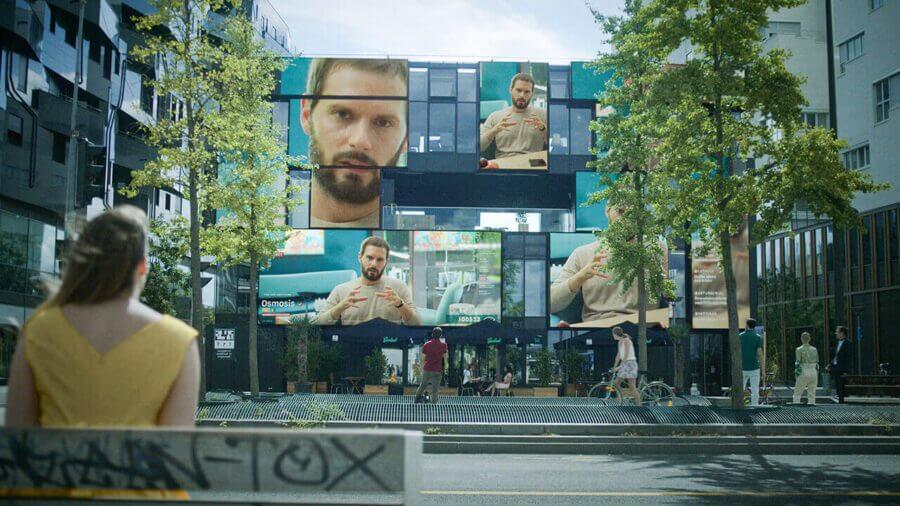 PLOT FOR 'OSMOSIS'
This Sci-fic film actually revolves around a new dating app, Osmosis. This future based dating app claims that they can decode true love by digging deep into its users' brain data so that they can help them in finding their perfect match with 100% accuracy.
But is this okay to pay for something in which the technology may access your mind and may find your personal secrets and fear, basically invading your personal space which you don't want to share with anyone?
CRITIC RESPONSE FOR 'OSMOSIS'
Osmosis Season 1 is 100% fresh on Rotten Tomatoes with 71% an average audience score. Its IMDb ratings are 5.9/10 with 2,387 votes.
EPISODES OF 'OSMOSIS'
EPISODE 1: The Test
EPISODE 2: Soulmate
EPISODE 3: Troubles
EPISODE 4: Crisis
EPISODE 5: Betrayal
EPISODE 6: Separation
EPISODE 7: Redemption
EPISODE 8: Rebirth
CAST OF 'OSMOSIS'
Hugo Becker was seen as Paul Vanhove, CEO of Osmosis
Agathe Bonitzer was seen as Esther Vanhove, technical genius creator of Osmosis
Stéphane Pitti was seen as Lucas Apert
Gaël Kamilindi was seen as Gabriel
Suzanne Rault-Balet was seen as Swann
Luna Silva was seen as Ana Stern
Manoel Dupont was seen as Niels Larsen
Yuming Hey was seen as Billie Tual