Wizards Tales Of Acardia is the brand new installment in Guillermo del Toro's Tales of Arcadia trilogy which combining their previous two TV shows Trollhunters and 3Below. This series is available on streaming giant Netflix. After the first season of the show, fans are want to know that there will be the second season or not? Did Netflix cancel the show? Don't worry we are here to give you all the necessary details and major updates about it so just hold on and scroll-up without thinking so much.
There Are No Renewal Plans For The Show?
Though Wizards: Tales Of Arcadia hasn't renewed for season 2 because it remaining a single and limited series season entry in the Arcadia trilogy. We already revealed that this series trilogy is in contrast to both Trollhunters and 3below and they both already received three or two seasons. We tell you one thing very clearly that Tales of Acardia's story isn't over yet and after watching its first season we can say that it leaves off with serval unresolved questions.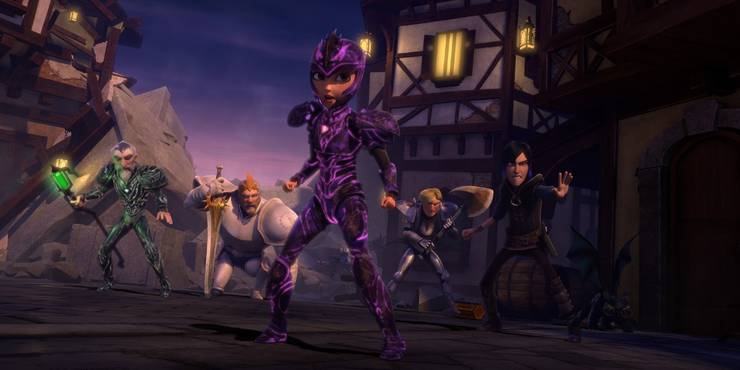 Sources: Screenrant.com
Therefore, sources said that after finish out the Tales Of Acardia the creators have plans to conclude the trilogy with the movie called Trollhunters: Rise of the Titans instead of making Wizards season 2. So it's confirmed that there is no more season of Wizards: tales Of Acardia.  It is very easy to understand that if creators expected to release the Wizards Tales story hardly after the sixth months so it can be said that next season or film won't be revived before 2021.
Major Updates You Should Know About it?
However, there are many unsolved questions fans have after watching the first part of it. As well at the end of the show, we see how Jim is saved himself from the corruption poisoning his heart, and the Green Knight is defeated, and Douxie goes from probationer to full-on, world-saving wizard. Nothing can be said more about the story plans but yes there's the story needed to be finished. The main question of season 1 upset their fans that what Jim's role will be in the upcoming fight against the Arcane Order. For your favorite TV series and the latest buzz stay connected with your beloved The Scuttle Paper.