The body found in Lake Piru is finally identified. The 33-year-old Glee actress Naya Rivera has died in an accident at the lake near LA California.
However, Naya Rivera's son Josey was discovered from that boat. He was present alone on that boat. However, the boat was rented by them from the previous week. In addition, the Officials verified that the body recovered from the lake was of Rivera's.
All the known details of the incident
Glee star Naya Rivera was reported missing on Wednesday, July 8, 2020, from Lake Piru in Ventura County, Los Angeles, California. However, her son Josey (who is 4-year-old) was located alone on that boat. It was rented for a day by his mother, Rivera.
Sherrif officials revealed that Rivera rented this boat on Wednesday afternoon.
However, after a long 6-day search, on Monday, on July 13, 2020, her body was finally found. No indications about foul play in the death are yet known.
Rivera & her son were witnessed leaving on the boat. However, three hours after leaving the dock, another man (a boater) spotted the child asleep onboard. And the was boat sailing away.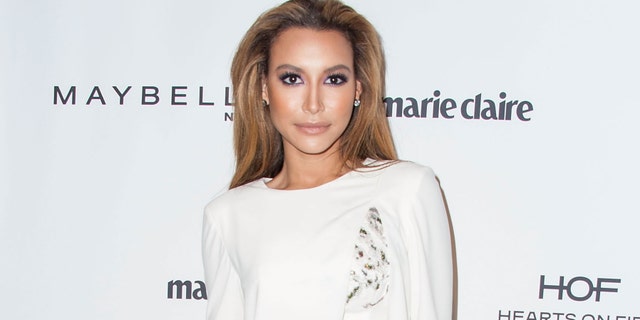 The authorities and police were informed and a dive team and an air team search began. Sources reported that the child the officials that they went swimming. But his mother Rivera didn't return to the boat. In addition, Josey was found with a life vest on him. Whereas the adult life vest was still seen at its place on the boat.
However, the press conference held on Tuesday proved the body found from the lake was of Riveria. They revealed the details, that, Rivera and her son went for swimming into the lake. However, some went wrong and the 33-year-old actor managed to ensure her son's safety by making him climb the boat. Sadly, couldn't save her own life and lost.
Her past-
Naya Rivera began her acting career at a very young age. however, received the world's attention by playing the character of a lesbian teenager on the Glee. The show aired for 6 years from 2009 to 2015 on the platform FOX.
20th Century Fox TV & Fox Entertainment said "It is a terrible tragedy losing such a fierce talent. We will forever be obliged for her contribution to 'Glee'. Her contribution from Episode 1 to the last episodes is unforgettable."
Rivera was a 4-years-old kid when she played Hillary Winston's character in the short-lived comedy show, named "The Royal Family". It was directed by Eddie Murphy and has star Redd Foxx and Della Reese in it.
Rivera's Family
In her family, she has her parents (George and Yolanda); a sister (Nickayla); her younger brother (Mychal); and her 4-year-old son Josey.