To begin with, Love Is Blind star Kenny Barnes is finally engaged with Alexandra Garrison.
Star Kenny Barnes is a 28-year-old actor who has worked in Netflix's Love Is Blind. Moreover, star Kenny Barnes revealed his experience on the sets of Love Is Blind. He revealed saying the situation has empowered him a lot. Also, it allowed me to grow more and tune with myself. Besides, I also got to know what I wanted in my partner." Besides, Kenny Barnes his life partner and got engaged to Alexandra Garrison.
Kenny was initially dumped. At the altar on the climax of Netflix's reality series. However, he found his love again and fell in love with Alexandra. Alexandra is a friend of Kenny's sister Anna.
When did Kenny propose Alexandra?
Kenny and Alexandra have dated each other for a little over a year. However, in the first week of August 2020, that is on August 7, 2020. Kenny proposed his girlfriend Alexandra Garrison. Moreover, Kenny uniquely proposed Alexandra, with a four-carat emerald ring. It was at the century-old Duke Mansion in Charlotte, North Carolina. Furthermore, Kenny Barnes proposed by getting down on one knee.
Besides, Alexandra accepted the proposal and said: "Yes".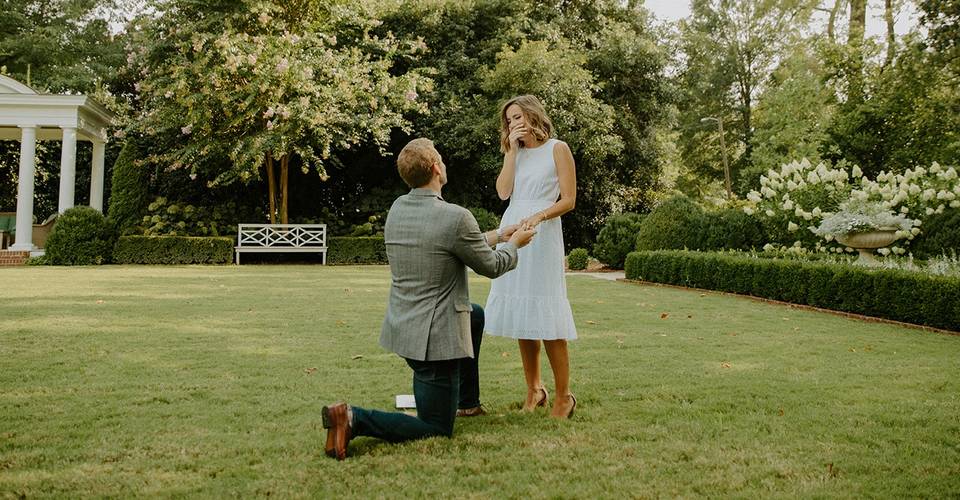 Kenny had plans to propose her at The Biltmore Estate. Since it is the place of their first date. However, due to the ongoing pandemic, COVID-19, Kenny was forced to relocate the place.
How did the couple meet?
To begin with, Kenny and Alexandra met after Kenny appeared on Netflix's dating show. Moreover, the show was filmed in the fall of the year 2018.
Alexandra was introduced to Kenny by his younger sister Anna. Anna and Alexandra are good friends for the past three years. While they were living in Charlotte. Alexandra first met Kenny when she came to the town with the purpose to help move Anna. Despite knowing each other for the past three years, the duo never met as they never had an opportunity to meet. Because they ere living in two different cities.
However, after coming into a relationship. The couple stayed in long-distance for the first three months of their relationship.
How did Kenny know her to be the one?
To begin with, Kenny said: "There are several moments in our relationship where many thoughts crossed the mind. However, the significance that sticks out most is when we both stayed. Looking up into the sky at the stars. During the summertime trip to Lake Gaston." "Besides, both ended up talking & falling asleep upstairs on the couch. At that moment, I realized we both are on the same page & she was the one meant to be.