The wait for one of the most loved and appreciated series of Netflix Money Heist also known as La Casa De Papel is on. The show already has its hit four seasons. The series Money Heist has made some untouched records or popularity and appreciation among fans that it is near about impossible to touch that records.
The series Money Heist revolves around the Professor also know as Sergio Marquina's perfect plan of robbery. In the world where nothing is perfect but the extra brilliant mind of Professor and his plans are. The Spanish show is full of thriller, action, drama, and emotions. The fans are eagerly waiting for season 5 of Money Heist and here we are to provide you every bit of information regarding it.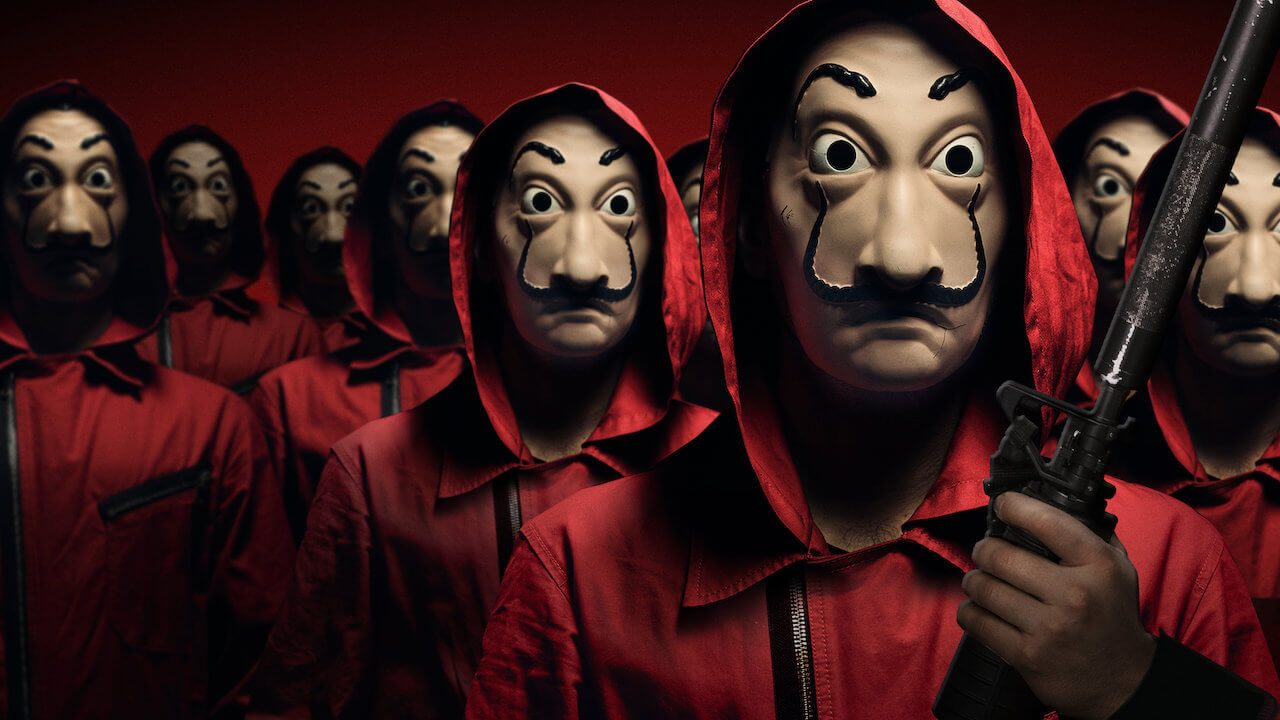 The renewal status of the Money Heist season 5:
The Spanish drama show has already renewed for its fifth season. The streaming giant Netflix has renewed the show for its fifth run and we are sure that it is going to break all the records once it releases.
The production status of the Money Heist season 5:
We must see some delay in the release of season five and the reason is clear the coronavirus pandemic. The show has to stop its production of season five as per seeing the situation of the world suffering from the virus.
But there is a piece of good news from the Alvaro Morte who plays the character of the Professor. He has announced that the production of the show has been resumed with the new guideline of Covid-19.
The expected release date of the Money Heist season 5:
As we know that the production of the show has resumed on 3rd August. Therefore we don't have a specific release date for the fifth season. But we can expect the release date somewhere in the last of 2021 only if the production won't stop again.
The star cast we can see in season 5 of Money Heist:
Úrsula Corberó as Silene Oliveira (Tokyo)
Álvaro Morte as Sergio Marquina (The Professor)
Itziar Ituño as Raquel Murillo (Lisbon)
Pedro Alonso as Andrés de Fonollosa (Berlin)
Miguel Herrán as Aníbal Cortés (Rio)
Jaime Lorente as Ricardo / Daniel Ramos (Denver)
Esther Acebo as Mónica Gaztambide (Stockholm)
Enrique Arce as Arturo Román
Darko Perić as Mirko Dragic (Helsinki)