Mulan is an American Action Drama Movie, produced by Walt Disney Pictures. This movie is an adaptation of Disney's Mulan, directed by Tony Bancroft in 1998. This movie is based on Chinese folklore 'The Ballad Of Mulan'.
RELEASE DATE AND TRAILER FOR 'MULAN'
Earlier this movie was all set to release in theaters on March 9, 2020. It was then delayed multiple times during the global pandemic COVID-19. Now finally the makers have decided to release this movie on Disney+ on a premium fee on Sept 4, 2020. This movie will also be released in theaters on the same day, where theaters are reopened.
This movie will be further released for all the subscriber of Disney+ by Dec 4, 2020
The final trailer for the movie was dropped on YouTube on Feb 2, 2020, by Walt Disney Studios, as the movie was earlier decided to release in March 2020.
STORYLINE FOR 'MULAN'
This movie revolves around the eldest daughter of an honored warrior, Hua Mulan, who steps in to take the place for her ailing father. This happened when the Emperor of China command that one man per family must be served in the Imperial Army to defend their country from Northern invaders. This movie further shows her journey in which how she transforms herself into an honored warrior and earns her respect of a grateful nation.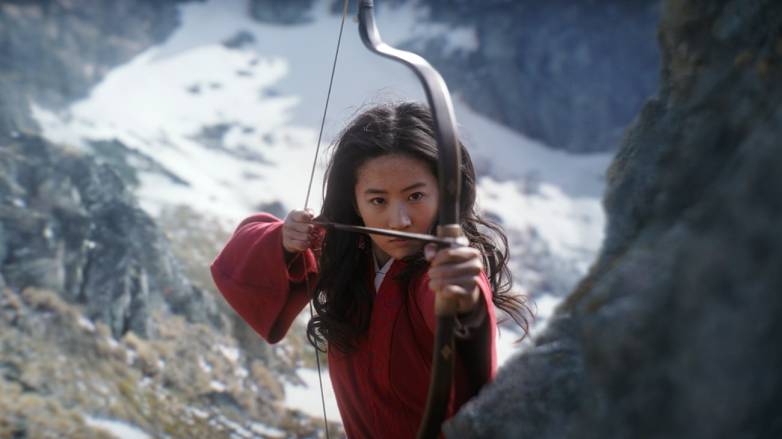 CAST FOR 'MULAN'
Yifei Liu will be seen as Mulan, the main lead
Donnie Yen will be seen as Commander Tung, mentor of Mulan
Jason Scott Lee will be seen as Bori Khan, a Rouran warrior leader
Yoson An will be seen as Chen Honghui, a confident and ambitious recruit who joins Tung's unit
Gong Li will be seen as Xian Lang, a powerful witch
Jet Li will be seen as The Emperor of China
Tzi Ma will be seen as Hua Zhou, Mulan's father
Rosalind Chao will be seen as Hua Li, Mulan's mother
Xana Tang will be seen as Hua Xiu, Mulan's younger sister
Jimmy Wong will be seen as Ling, a recruit joins Tung's unit