To begin with, Batman star Ben Affleck turned 48 this weekend. Besides, he celebrated his birthday with his ladylove Ana de Armas. Moreover, Ana de Armas has shared a rare black and white selfie. With Ben, the birthday boy. Furthermore, she has gifted him a new bike.
have become one of the most trending couples of the present. Besides, following their relationship stories is everyone's favorite quarantine pastime. Moreover, they are the only celebrity couple of present times who are seen outside daily. Yet, the duo has rarely acknowledged each other publicly.
When did Ben celebrate his birthday?
Actor Ben Affleck turned 48 this month, on August 15, 2020. Ana de Armas marked his birthday one day later on social media, by posting their black and white selfie. Instead of writing anything about them. She just posted their pic with the caption: "💕". Only the double-heart emoji was posted as the caption.
Moreover, Ben was seen smiling hard, from his cheek to cheek. Whereas Ana posed with a sweet smile.
Other major details Ben's birthday
On August 15, 2020, Ben Affleck celebrated his 48th birthday. Moreover, sources reported that Ana gifted Ben a motorbike. Furthermore, several international reports have confirmed that  Ana presented a new BMW motorcycle to Ben. Besides, the bike was made from scratch for Affleck. Moreover, if this was not a surprise. Then Ana took the surprise to the next level. As she also bought him a set of matching helmets. And later, they were seen going out on a ride together. Sources reported that Ben was aghast seeing the present. Besides, Ben and Ana were seen as incredibly happy together.
Other details about the duo
To begin with, Ben and Ana met on the set of their upcoming film, Deep Water. In the film, they have played the role of a couple. A couple who are dead-set to destroy each other. However, the dating rumors between the couple took the headline soon. When the stars (Ana and Ben) were spotted/located vacationing in Cuba.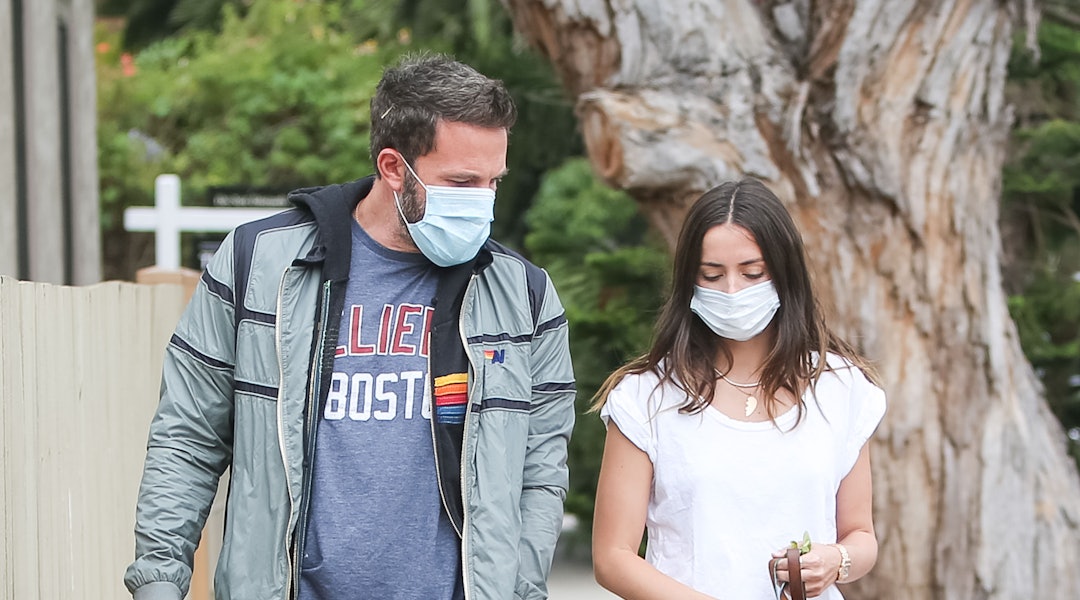 Actor Ana de Armas and Ben Affleck have been seen together. Moreover, the duo has been seen together very often over the last few months. As they were seen walking with her dog Salsa and Elvis. Along with on coffee runs.
Moreover, since the month of March, 32-year-old Ana de Armas and actor Ben Affleck, when out alone, are seen holding each other's hand. The duo often takes regular walks.